Increase Company Productivity With Our
E-Payslip

Service
Satisfy Your Staff With Our E-Payslip Service By Protecting Their Data
---
Improved Employee Experience
E-Payslips are an electronic version of the conventional paper pay-slip. Payroll Bangladesh will make the E-Payslips available online. Employees can access their pay-slip anytime, and from any smart device.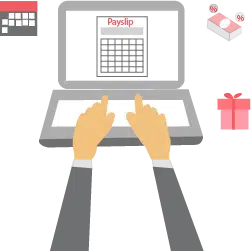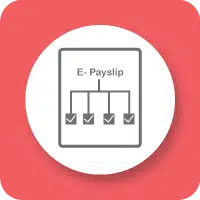 ---
Our E-Payslip Offers 4 Key Features
---
Payroll Is Smarter & Easier With Our E-Payslip
---
1. Cross-Verification
This is a time-consuming process that requires unnecessary manpower and effort. Our automated solution will do it for you once you are a registered user.
2. Secure Pay-Data
Employees will have a permanent record of all payments made to them. Only the employee and the payer will have access to the records.
---
3. Pay-Slip Accuracy
Informational errors are possible with manual Pay-Slips. However, because our payroll service is a software, the possibilities are zero. Every piece of information you provide during registration will closely match the Pay-Slip.

4. Accounting Services
E-Pay, as an extension, operates on a variety of accounting services. That requires a significant amount of manpower. We have certified senior accountants on board who will do the work for you. Not to mention, this is an all-inclusive service.
Our Team Becomes Part Of Your Team Whenever You Register For E-Payslip Service
Minimize Your Workload, Man-Power, & Cost By Hiring Us
1. Save Valuable Time.
2. Get Superior Service.
3. Ensure Secure Payroll.
4. Control Your Payroll.
5. Manage Your Payroll.
Why Should You Choose Our E-Payslip Service?
For several years, as part of our Controlled Payroll Service, E-payslips have been successfully used as an alternative to conventional paper pay-slip.Our E-Payslip service, unlike others, reduces staff workload by minimizing human involvement. Furthermore, we have a large workforce that will perform any manual task for you. Except for that, everything else is automatic. Both Android and Apple users can download our smartphone app. Do not wait to sign up for the service and receive all of the perks.
FAQs For E-Payslip Services
1
Do you need to process our payroll?
No. Only the data you provide during registration will be processed. We'll work with it and provide you with a satisfying Pay-Slip service as quickly as possible.
2
Can we brand the E-Payslip portal?
Yes, and we strongly recommend that you do so. It is critical for identification purposes. Furthermore, you will not feel as if you are outsourcing.
3
How long does it take to activate my account?
It is an automated process. Your account will be activated instantly after you register.
4
Can I access ePayslips on a smartphone?
Yes, the e-payslip can be accessed with any smart device and internet connection.
5
I am already outsourcing my payroll, can I still use ePayslips?
We will send you a pay slip if you provide us with the necessary information. It really doesn't matter if you've already outsourced the service.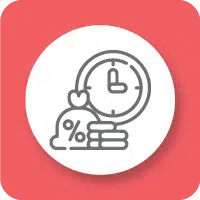 Save Valuable Money & Time With Our Secure E-Payslip Services
---
Register Now For A Discount Price