01
Cost-effective Solutions
Facilities managers are in charge of all of the resources that allow a company or other organization to function. Supervising multi-disciplinary teams of workers, such as cleaning, repair, grounds, and defense, and monitoring and deciding on contracts and suppliers for services such as security, parking, cleaning, catering, technology, and so on.
managing budgets and maintaining cost-effectiveness ensuring that basic services, such as water and heating, are well-maintained.
Allocating and maintaining inter-building space
Ensuring compliance with government legislation, as well as financial, health, and security requirements
02
Flexible Relevant workers
If they work for a construction company, they can even have a say in the design of a new office building to ensure that services are provided as effectively as possible.
While many facilities managers have a diverse set of responsibilities, they can specialize in either "hard" or "soft" facilities management.
Hard services are concerned with the physical structure of the house, such as electrical systems, while soft services are concerned with people
Hard services are concerned with the house's physical structure, such as electrical systems, while soft services are concerned with people who manage the project's time horizon.
03
Additional Employment Benefits included
Facility services are economic services offered by the finance sector, managements, banks, the facility which an employee can get by companies, accountancy firms, consumer-finance firms, stock brokerages, investment funds, individual managers, and some government-sponsored enterprises.
Professional financial advisory services provide a diverse range of services to individuals and companies.
Including investment due diligence M& A advisory, valuation assets.
04
Payroll Expatriate Facilities in finance
Business banking services include merchant services, business checking and savings accounts, treasury services, and more. Loans like; business loans etc, and in a facility management you can get all those services.
Financial services offered within this facility management include managing and investing customers' wealth.
Give idea about various financial instruments- including debt, equity, mutual funds, and insurance products.
Acknowledge about clients' financial goals, risk profile and time horizons.
Role – of a facility manager to Achieve your Business Goal?
The facilities manager's and society's positions and obligations Communication and persuasion skills in person and in writing Ability to think critically and solve problems. Make an option. Ability to manage tasks and teams as a leader. Working as a team necessitates both meticulous attention to detail and the ability to see the big picture. It is important to have a commercial understanding. It is important to have outstanding customer service. Time management, prioritization, and organizational skills are all essential. After obtaining an HND or other BIFM-accredited higher education qualification, it's also possible to get an entry-level job in facilities management. You can, however, work your way up to a facility management role.
This industry performs critical functions including promoting saving and savings, risk management, and assisting in the creation of new jobs and companies. It is important that the sector works in a secure and long-term manner to provide these services to society.
Payroll services will upgrade your company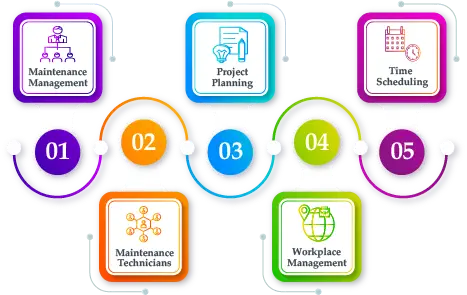 What to Look for in a Expatriate Facilities Manager?
Facility managers are in charge of a company's land and facilities. They are in charge of a variety of programs, including the supervision of team members such as technicians and project managers. They must demonstrate a combination of experience, talent, expertise, and proactiveness in order to perform well.
Facility Management services

for International worker:
---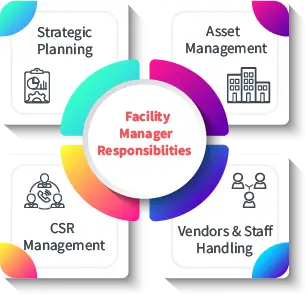 Duty of a Facility manager
---
A facilities manager's job entails a wide range of responsibilities, from strategic planning and maintenance to handling third-party vendors and supporting staff. Despite the large number of tasks needed to keep a building running, the value of a facilities manager is often ignored. If this is due to the fact that building owners are happy with the way their properties are managed.
A facilities manager's job description varies depending on the facility and the business. Managers, on the other hand, are supposed to be in charge of standard building procedures.
Hard FM tasks are those that deal with the physical space of a house, such as: Property planning, architecture, and strategy. Building management both on and off-site. Using a proactive, reactive, or preventative maintenance strategy.Contract administration.Regulation of the physical environment.Heating, ventilation, and air conditioning (HVAC) maintenance (HVAC) Inspections of lighting, plumbing, and electrical systems Ensure that all fire protection facilities are operational. Responding to emergencies and all this included in hard facility management.
Soft FM activities are those that include the management of resources that a company relies on to maintain a healthy working atmosphere, such as: Management of health and safety.Safety in the Workplace.Services for waste treatment.Control of the budget
When it comes to planning and management activities, a good facilities manager should take a strategic approach. Facilities managers add value to a company's bottom line through the contracts they negotiate and the KPIs they create. While also improving the company's culture, credibility, and employee engagement.
Oriented Individuals Workers need a suitable working environment in order to be efficient. Someone has to repair the building if there is a problem. As a result, a facilities manager must have excellent communication skills. To produce results, they must first comprehend the issues that emerge and include them in their decision-making.
A Problem-Solver A facilities manager's mind should be focused on continuous improvement. Awareness of the most recent trends is also important. This can be accomplished through the creation of novel approaches. As well as re-evaluating current agreements or contracts in order to find more cost-effective alternatives. They should also feel at ease introducing new procedures or enhancing systems with technology.
Contractor Management Outsourcing
---
Payrollbangladesh provides end-to-end procurement and contractor management outsourcing services. Our contract management methodology focuses on improving contract compliance.