Save Time & Accessibility With Our Faster Paperless HRIS Services
Small and medium companies will benefit from an all-in-one Online HR system. Maintaining employee data in file cabinets, spreadsheets, or various software programs is time and money-consuming which is Payroll EOR Services. With Payroll Bangladesh you can do an all-in-one HR program and payroll EOR that consolidates your employee details, onboarding, time clocks, timesheets, time off, benefits, performance management, and employee file, you can link your employee information from beginning to end.
Streamlines Your Data Collection Process With Paperless HRIS
It's time to ditch the file. Fill out your workers' recruiting packets online, including regular forms like and state and federal tax forms, and have them electronically sign their paperwork so they can focus on learning instead of paperwork on their first day. Keep track of their time, holidays, benefits, success, and everything else that matters with ease. Put data into one device and get it sent to wherever it needs to go in a moment. Instead of searching through file cabinets, spreadsheets, various programs, or stacks of paper on your desk, you can access employee details and reports with a single click of a button from anywhere.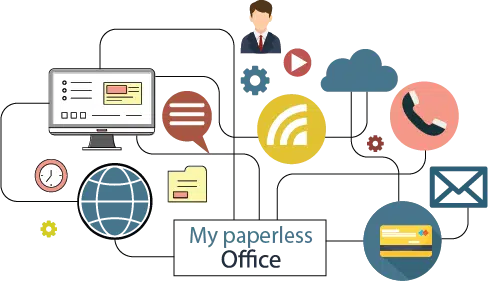 Strongly Integrated Paperless HRIS
Even though Payroll Bangladesh is a robust platform for managing your employee info, we don't cover all. Your HR system need to communicate with other systems at times. We've got you covered when it comes to connecting your HR data to other systems. We can integrate with a variety of HRIS which includes payroll systems, send enrollments to support carriers via payroll services, communicate with background check vendors, and sync with accounting, among other things. If you use another vendor that we don't yet communicate with, we provide integration services to help you connect all of your data so you can keep track of everything in one place.
Reduce HR Taxes
We lower your HR costs by saving you time, which has a direct effect on your bottom line. We will directly save you money on subscriptions and fees by consolidating your data in one location if you already operate with several different systems. If you have to deal with an I-9 audit or have to include proof of an employee's administrative record or split, our enforcement features will save you a lot of money.
Certified PayrollBangladesh Services To Make Payroll Processing Easy
We provide a complete Human Resource Management System that enables employers to monitor, distribute, and access relevant data with a single mouse click. An employer can deliver company paperless HRIS benefits and update staff payroll services records via a single system, removing double entry and fragmented processes. From career applications to retirees, our framework connects all facets of human resources. From basic demographics and address data to selection, training, and growth, capabilities and skills management, salary planning records, vacation days and sick days, performance evaluations, and benefits training and management, the system will help you document and monitor all of an employee's data. Without exception, all of this data is exchanged and modified within the company.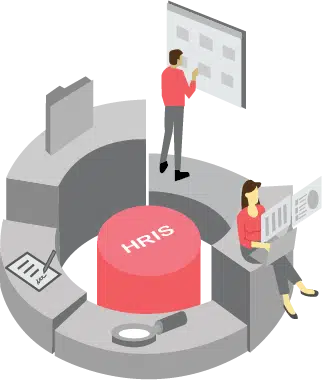 Implementing A Paperless HR System In Your Organization
Payroll administration can be a time-consuming, costly, and complicated operation. It's just a fact of life for any company. On the other hand, does not have to be a source of anxiety. Consider payroll outsourcing services from Payroll Bangladesh. If payroll management is becoming too much for you to manage in-house. Our online payroll services ensure that you and your employees have fast and easy access to information. Our outsourced payroll management services are robust and cutting-edge, providing a fully integrated payroll solution by our HR expatriates.
Sophisticated Employee Administration
Employers can access, monitor, and deliver relevant data at the click of a mouse with Payroll Bangladesh's robust full-service Flexible Spending Account, Dependent Care Assistance, Transportation Expense, and their daily ethical needs, and insurance and their human rights administration services. Employers are constantly using these tax-savings programs to save money. Employers are also using these tax-savings programs to help their employees cover their healthcare expenses. We manage all of your payroll services by one click through our virtual services.
Frequently Asked Questions
Why should your company use HRIS?
With an HRIS, you'll never have to go through the manual processes of checking your loads of papers. All information you need can be effortlessly collected, tracked, updated, and searched in seconds. Then compliance system can adapt to your organization's needs and make it easy to comply different requirements. By saving time, tedious HR processes can be made quick and simple through HRIS. It Increases and improve Output as because HR tasks are lessen, the management can spend more time creating effective strategies.
When should you get an HRIS software for your business
As your company starts to evolve and transform an HRIS will be very helpful when it comes to your business' effectively and efficiency. Most of the time, organizations with 25 or more employees or more should get an HRIS. Because of the size, it becomes more difficult to gather, update and track details for each employees.
What does HRIS offers your business
HRIS includes payroll and time-keeping automation, integrated to biometrics. Moreover it helps in ready-to-use payroll and time-keeping system tracking your employees daily working hours and managing their payroll is made more easy and quick.
Is the System Cloud Based?
 In Cloud-based paperless 201 files; no need to stack tons of papers in your cupboard, because HRIS can store your details through the 201 files. Through Employee Intranet and profiles, employees data can be uploaded and stack online. Full Employee reports, turnover and organization reports are made automatically with just a several clicks. Accomplish improved efficiency and excellence in HR decision making, HRIS makes HR processes faster and more efficient.
Is This System Easy To Handle?
HRIS helps in effectively plan, control and manage HR costs-,one person is enough to handle several HR functions through HRIS. Moreover, tracking Cash Loans, Incentives, Benefits and Company Properties, Manpower Requisition, Approvals, Leaves and Reimbursements etc. are no more manual processing for different requests and forms. HRIS has forms that the staffs can work with.