We Ensure Business Complies With Statutory Registration Laws & Regulations
---
Payrollbangladesh is fully competent of providing excellent statutory registration services with the help of trained specialists. In Dhaka, we provide services such as statutory registration, contract labor registration, and compliance. We are glad to introduce ourselves as vision management services, a company that specializes in Statutory Registration Services and has over 15 years of experience in the sector. Since 15 years, we have effectively provided the following professional services to a variety of clientele. Our consulting services have benefited a number of businesses. We've gotten a lot of praise for our statutory registration services, which help firms strengthen their corporate compliance and structures. Our service is offered in a reliable manner. Our outstanding experts are aware of our clients' unique requirements and deliver aid within the timeframe promised. We provide a seasonal discount on our long term customers and our pre-purchase consultation is free for our new clients. We have plenty offers on tax payment, bank payment, CPF, Item payment, office fund for other activities including time schedule.
Our internal audit services will help a company to its ups and downs, and find out its flaws to correct and help to minimize the way by which the risk factors will divert.
Our internal audit is not only helping the staff to demonstrate their workplace but also acknowledge the chairpersons of that company, that where the risk factors and what are can be the upcoming circumstances they can face.
In payroll Bangladesh, tax services is our one of the vital elements.
We support our clients to understand the tax schemes, to clear their tax, vat, and service charges. Also, provide them the tax alert which will be problematic for them. Moreover, the tax law and legal concerns with the documented file we assure to our user.
Our Accounting service will help you with revenue, tax returns, accounts, and financial report, and expenses.
Account service from us will handle the billing service by keeping the track record of past and present account system, our experts will handle each and every account of a company, including the tax clearance
Our company will manage the full employment and organization payment methods.
If you are worried about your staff's satisfaction, we are here to be with you. We will look for you about your staffs need their agreements, their HR problems, and solutions and even though their leave counts. We provide support about your staff's agreement, insurance, policy regarding their personal life.
Our Offshore management is quite different from outsourcing in business.
Offshore management is when some part of a company moves to another country and managed overseas, and managing your work from various places can be challenging. Payroll Bangladesh is here to help you with our offshore HR management team.
Our contractual staff management services are short-term contracts.
Generally, part-time workers on local or international background have the tendency to work on a contract basis for a short time and payroll Bangladesh will provide you the part-time contact-based stuff and we will manage the stuff for you so you do not have to deal with any kind of unwanted risk by your short time stuff.
Eliminate Unwanted Risks With Our Statutory Registration Services
---
We are able to provide services for Statutory Registrations with the help of our knowledgeable personnel. Our educated specialists provide these services, and they have extensive experience in this field. Registrations are carried out in accordance with government norms and applicable legislation, ensuring that there will be no future disruption or confusion. Payrollbangladesh provide you services on how to exclude a risk from your risk register. This is useful for threats that were added in error or that are no longer applicable.
---
Register Your People With Us
From the formation of legal companies to procedural compliance, we provide a full spectrum of company organizational planning and consulting services.
We have an uncanny ability to comprehend all Indian tax legislation.
We Provide 4 Special Services That Ensuring No Confusion In The Future

1. Register for Business
We can assist you in registering your business name and provide you with information about your rights and obligations under the Registration of Business Names Act.
2. Firm Name Change
Any proposed company names will be available, thanks to our dedicated staff of pros. We have next move on to drafting the company's charter.
3. Register your assets
Our dedicated team register your assets and properties for overcome your future risks. Don't be late to Contact, We are here to manage your assets.
4. Registers your share
Are you running your company with partners, then it would be a better option to register the shares from your parts with us. We can help you to register your shares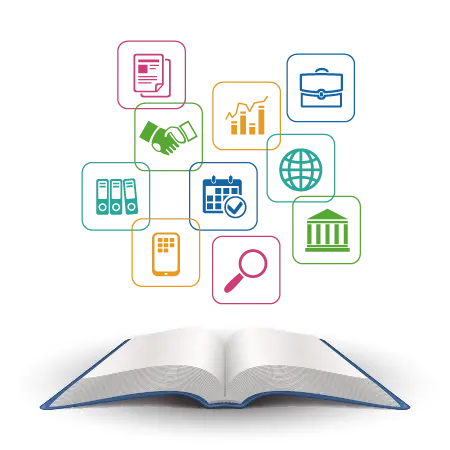 Register Your Company's Statutory Registration Books Legally
---
Anyone interested in inspecting your company's Statutory Books can do so at our offices under our supervision.
We provide a Maintenance of Statutory Books service in which we will look after your company's statutory books in our offices. Please notify us if you need to make a change, and we will update the registers. You can check out our bookkeeping services. Not only that, but for changes to officers and shareholders, we will produce the relevant minutes and statutory papers, as well as register them with Companies House.
What Make Us Different From Others?
---
Our statutory registration experts work closely with small to mid-cap firms to help them improve their compliance processes and structures. We also assist with a variety of corporate boards to conduct self-evaluations and improve oversight procedures. We go the extra mile to ensure that your business is backed by our viable support by taking a holistic approach to labor law compliance, risk management, and adherence.
---
01. Our experts come from a variety of backgrounds and bring a diverse set of skills to the table.
02. Years of industry experience, exposure, and advanced training have prepared them to interact with customers and serve as their guide through virtually all business procedures.
03. We know exactly what it takes to work behind your desk and, as a result, we have a better understanding of your motivations and goals than anybody else.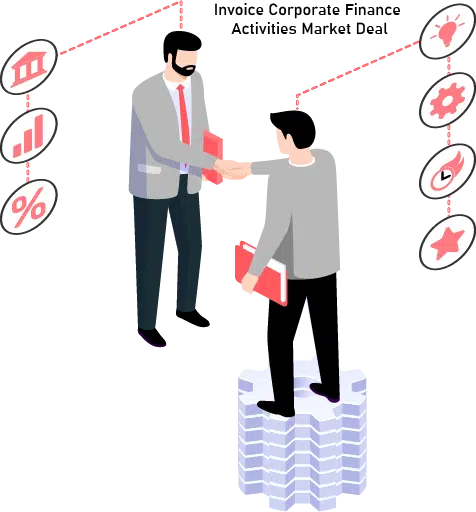 We Maintenance Statutory Registration Number Successfully
---
Payrollbangldesh is highly competent of providing excellent services for statutory registrations with the help of trained specialists. In Bangladesh, we actively provide statutory registration, contract labor registration, and compliance services. The provided statutory registration services are carried out in accordance with the government's guidelines and applicable legislation, assuring that there will be no future confusion. We've received a lot of recognition for providing statutory registration services to businesses that help them improve their corporate compliance and structures.
If you need any professional help to get Statutory Registration Number Successfully we are here to help you.
Registered Office Services
All legal and Revenue Commissioner letters must be sent to the registered office address. Payrollbangladesh can authorize you to use its address as your company's registered office address if you agree. We shall develop and maintain statutory registers on your behalf, with the exception of the record of instruments creating charges. Our educated specialists provide these services, and they have extensive experience in this field.
FAQs For Statutory Registration services
1What is included in payrollbangladesh's statutory books?
1. Members' database; 2. Director's Register; 3. Addresses of directors' homes are kept on file; 4. Secretaries' Register; 5. PSCs (persons in positions of significant control) are required to register. 6. Charges' register.
2How long keep statutory books?
The Companies Act mandates that statutory books be kept for a period of ten years.
3Is the statutory register books compulsory keep at registered office?
The statutory register books might be kept at the registered office or somewhere else the directors approve. The statutory register books are often stored at the registered office so that the Company Secretary may easily manage and update the company's information.
4What financial documents do I need to keep and for how long?
Knowing this, it's a good idea to keep any document that validates information on your tax return for three to seven years, including Forms W–2 and 1099, bank and brokerage records, tuition payments, and charity donation receipts.
Get Trustworthy Statutory Compliance Services Statutory registration services in Payrollbangladesh are exactly what businesses need to become more efficient and well-managed.