Improve Employee Productivity
Professional Reference Check Services In Bangladesh
---
Through in-depth interviews, our reference check services allow you to acquire vital insight into your candidate's character and job experience. Our reference check services help HR managers shorten the time it takes to screen an application. Both involve contacting coworkers and colleagues to assess the applicant's talents and verify their employment history. We check the background of your employees, reference companies you are thinking to make the deal with, even we can inform you about the law and regulation about the tax payment and any issue regarding any policy from your company. We newly included our provident fund service for your employee's security and after retirement services we can also manage their pension funds. We will include medical insurance, pension account and make sure that every of your retire employee got their life savings.

Our Reference Check Services provider team take care of every employee and their current status with all the implementation.
---
Our professional reference checking team will notify you about your ongoing and upcoming payment and project details in report form.
---
We are here to help you by acknowledging of current trend, policies and progress plans to reach your goal.
Core Functionality Of Our Reference Check Services That Must Need You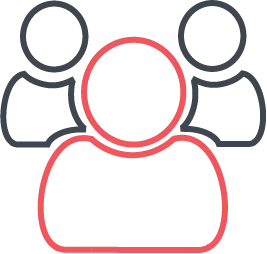 Staffs facilities
---
The workforce is one of the main elements of any organization. And that's why company owners take care of their staffs. But dealing with too many responsibilities somehow can be challenging as usual. So, we handle the staff's payment, providing pay slip, managing bank account, and giving them all kind of agreement and policy details.
Managing staffs provident fund, pension, leaves, current status, new employee upgrade, employee performance, and details report all we can do for you with Reference Check services.
Managing time-schedule
---
Our reference check services provider team know time is how much value for you. To manage the time for you and your company will be our responsibility. We will manage the entire staff invoice for you in time. For your betterment, we might be able to manage all of your invoice reports with other organization, paying bills and salary by monthly and yearly calculation,even through your stuffs leave managements.
The dealing and payment with other companies might happen with time, we will keep an eye on that too. Cover all the deal, employee details and deadlines is not an easy task to handle accurately especially if it's on one hand, and that's why within your budget we will do that for you.
Up-to-date paper work
---
In any organization, paper works seem the most depressing task where the mistakes are so relevant in paper works and often create confusion. By that, even there could occur any scratches on the company's reputation. So, for avoiding those hazards our reference check services provider team will provide you the paperwork services about the employer's rights, policy, and agreements, and also the dealing agreements.
We include the financial outcome in written and described form, share market and current market report, analyzing the overall growth and all data about profits and losses of your company. The upcoming plan and strategically report with financial and structural concern on each and every department that how can you upgrade your company's success plan. Moreover, we all provide you each and every data from them by creating the worksheet.
We answered the most asked question about payroll and here it is:
Frequently asked questions
1
What type of business use Payroll?
We do Online Payroll works for small to midsize businesses—from accountants and financial experts to nonprofits, construction companies, and restaurants.
2
What's the difference between each payroll plan?
There are 3 Payroll plans to choose from us. Here's an overview of each full-service payroll offering: Core: Cover the basics—easily pay your team and have your payroll taxes done for you. Premium: Manage your team and perfect payday with powerful tools and services. Elite: Access on-demand experts to simplify payday and protect what matters most.
3
What do payroll reports cover?
You can customize, run, print, or export a payroll report and share valuable insights with your accountant. Payroll reports cover the following: multiple worksites, payroll deductions and contributions, payroll tax liability, payroll tax and wage summary, time activities, vacation and sick leave, and workers' comp.
4
Can I get help setting up payroll?
Absolutely. Our payroll experts can help you stay compliant and guide you through payroll setup.
5
How many employees do I need for manage Payroll services?
Choose the plan that works for you—you can have 1 employee or many.